"I received my Pour Thought Forethought poem today, I love it. It is positioned at eye level on my fridge just where the wine is kept cooling... 🤣🤣" Marion Beldon
"Received mine today. Love it. Thank you xx" Sarah Rounds
"Received my Cheeky Cheer Collection yesterday, love them and the book. Thankyou 😁 ." June Parkes
GK's Top Sellers
Unique with a hint of cheek - Is that YOU?
Check out some of my best sellers and celebrate YOUR sassy sparkle!
Latest Portfolio Additions!
Take a peek at GK's newest poem prints. Enjoy!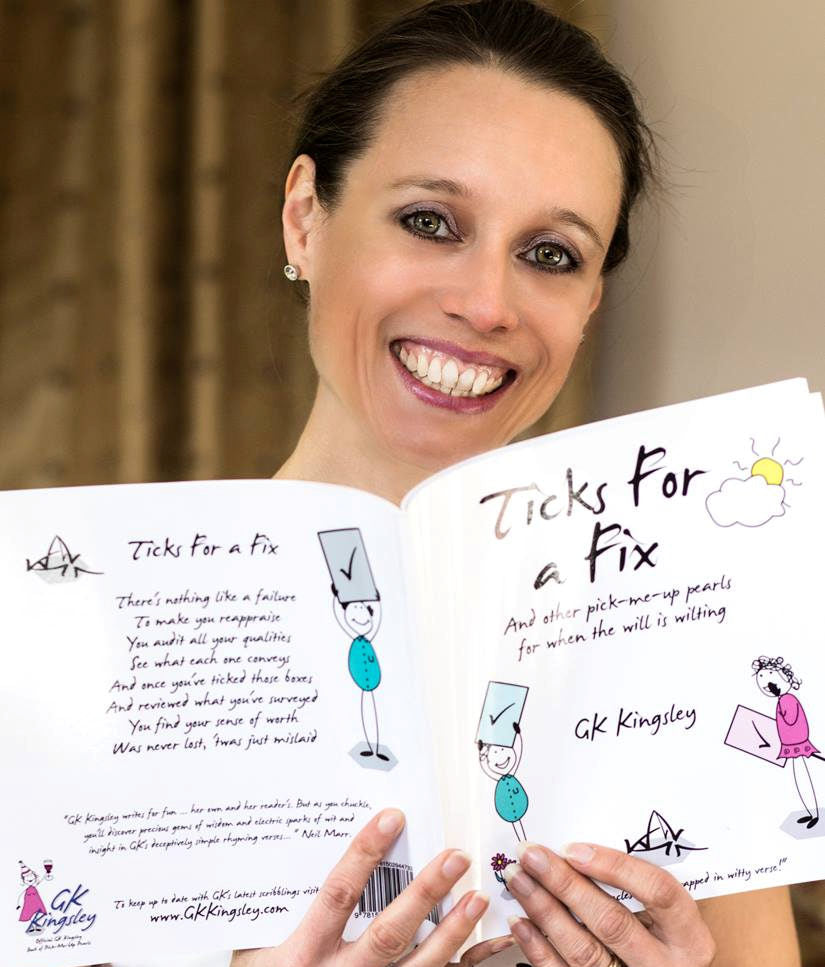 Welcome to the World of GK Kingsley!
I'm delighted that you've found me... and if you've got a few moments, please do hang around and browse.
There's stuff here to make you chuckle; stuff to make you think (a little); and ultimately, my hope is that there is stuff you'd like to have in your home to keep you smiling every day.
Thank you so much for visiting. I hope you enjoy your browse!